PACE PHARMACY
IS GROWING!

Pace Pharmacy, a leading provider of compounded medication solutions in Toronto, announced on January 17, 2023 that it has acquired Vitality Pharmacy, a well-respected compounding pharmacy in Toronto, Ontario. The acquisition will allow Pace Pharmacy to continue to expand its service offerings and provide personalized medication options to more patients in the Toronto area.
This acquisition is a strategic move for Pace Pharmacy, allowing for an expanded presence in the Toronto market for compounding services. The acquisition will also provide Vitality Pharmacy's customers with seamless access to the high-quality products and services they have come to expect.
"We are excited to welcome Vitality Pharmacy to the Pace Pharmacy family," said Adam Silvertown. "Their reputation for providing high-quality, individualized medication solutions aligns with our mission of improving patient outcomes through customized treatment options. This acquisition is a natural fit for both companies, and we are confident that our customers will benefit from the expanded services and increased resources that this acquisition brings."
The acquisition is effective immediately, and Pace Pharmacy's Leaside location will take over all operations of Vitality Pharmacy.  Pace Pharmacy will continue to provide the highest level of service and personalized medication solutions to patients across the Greater Toronto Area.  Vitality Compounding Pharmacy's physical location will be closed and will no longer operate as a standalone entity.
NEW PARTNERSHIP
OPPORTUNITIES
Pace Pharmacy thrives on customizing the medication experience for patients. We are looking to work with more pharmacists who are like-minded, entrepreneurial, and motivated to create a practice with the goal of meeting the unique needs of patients and their healthcare professionals across Canada.
Pace Pharmacy is unique, just like the medications we compound, and each and every patient we serve. This is something we consider with each new pharmacy in our growing group of pharmacies. Pharmacists and/or Pharmacy Owners looking to sell all or part of their pharmacy can feel confident that the uniqueness of their pharmacy will be embraced, their independent pharmacy legacy will live on, and they will be fully supported. We strive for a clean and simple transition during ownership transitions or changes.
If you are considering a change, please reach out.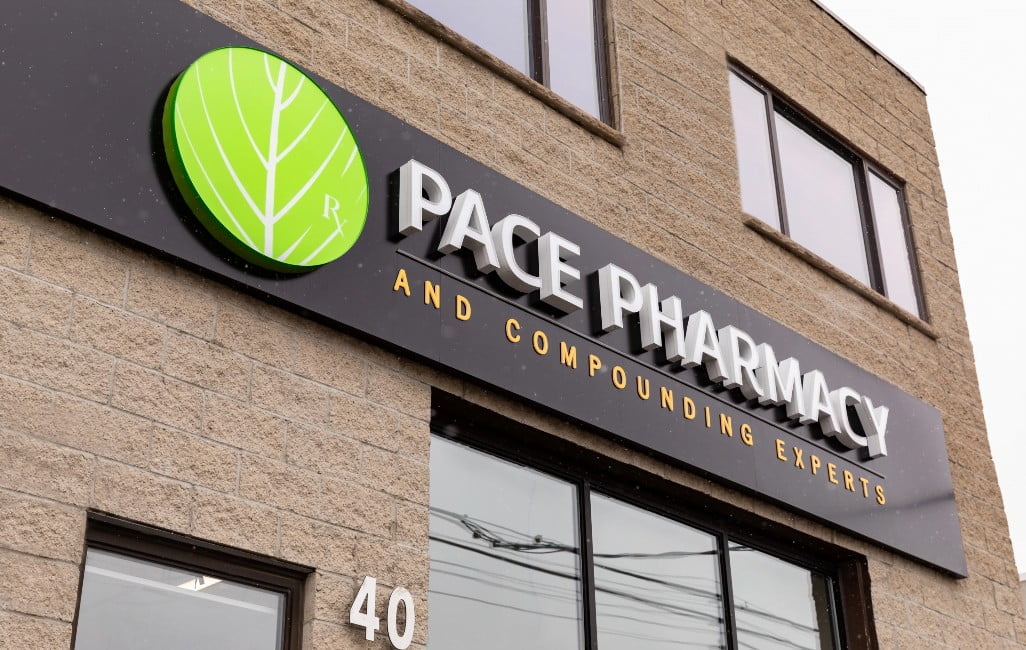 CONTACT
US
We would love to hear from you, so feel free to reach out!