Dentistry
Make dental visits a bit more pleasant by having Pace Pharmacy work closely with your dentist to personalize your medications for strength, dosage form, and even flavor. Therapeutic options available to dentists may be limited. Compounding enhances the acceptability and application of medications through its ability to customize dosage forms. By working closely with our compounding pharmacists, a dental practitioner can prescribe medications for the following dental problems:
Infections
Dry mouth
Mouth Ulcers
TMJ Disorders
Pain Syndromes
Neuralgias, i.e., shingles
Burning Mouth Syndrome
Infections
Dry Socket
Common Dental Compounds:
Clobetasol Rinse
Tetracaine 0.5% Solution in long stem sprayer bottle (various flavors)
Chlorhexidine 0.12% rinse, alcohol-free, flavored
Deoxy-d-glucose 0.2% cream
Electrolyte Troches
Oral Rinse (contains: nystatin, triamcinolone, chlorpheniramine, and 2-deoxy-d-glucose)
Ketoprofen 2% oral gel
Chloral Hydrate gummy squares, flavored
Hydroxyzine gummy squares, flavored
Triamcinolone 0.2% Mouth Rinse, flavored
Lidocaine 4% mucosal bandage
Dexamethasone Suspension
Triamcinolone Mouth Rinse — triamcinolone 0.1% or 0.2%
Topical Therapy for Pain and Infection | Dry mouth, Stomatitis and Mucositis | Therapy for TMJ | Suppressing the Gag Reflex | Transdermal Anti-Emetics | Periodontal Therapy | Mouthwashes | Examples of Compounded Medications
We work together with dentists and their patients to solve problems using customized medications.
Upon a prescription order, we can compound:
lip balms for viral lesions
topical muscle relaxants/analgesics
topical anesthetics
non-staining antibacterial rinses
oral sedation in lollipops and freezer pops
lollipops for oral thrush
mouth rinses for aphthous ulcers or chemotherapy-induced stomatitis
mouth rinse to stop oral bleeding during dental procedures for patients who take anticoagulants
dry socket preparations
"mucosal bandages" to cover ulcerated, infected, or tender mucosa
lozenges that help to prevent gagging
and many more unique preparations and novel delivery systems
Medications are manufactured in a limited number of strengths and dosage forms that will satisfy the needs of most patients due to stability concerns, and the cost of stocking and distributing numerous formulations of each drug. Using pharmaceutical grade chemicals and specialized equipment not found in most pharmacies, we can compound medications in doses and dosage forms that are not commercially available. We want to optimize the care of every patient. Just let us know what you need!
What Is Dental
Compounding?
Discover the tailored approach to dental care at Pace Pharmacy through our specialized dental compounding services. Dental compounding is the art of customizing medications to address unique dental needs, allowing for personalized strengths, dosage forms, and even flavours, enhancing patient acceptance and efficacy.
Types of Dental
Compounds
Our dental compounding pharmacy offers a diverse range of compounded medications specifically crafted to address various dental issues. From infections and mouth ulcers to TMJ disorders and pain syndromes, our compounding pharmacists collaborate closely with dentists to create custom formulations that meet specific patient requirements.
Compounding for
Common Dental Issues
At Pace Pharmacy, we understand the limitations of off-the-shelf medications in dentistry. Through compounding, we enhance therapeutic options by creating specialized dosage forms. From specialized mouthwashes to innovative oral preparations, our compounding pharmacists leverage pharmaceutical-grade chemicals and cutting-edge equipment to craft medications in doses and forms not commercially accessible. These customized formulations aim to address oral discomfort and enhance treatment outcomes.
Range of
Dosage Forms
Our dental compounding services encompass a wide array of dosage forms tailored to individual needs. Whether it's topical anesthetics, oral sedation in unique forms like lollipops, or mouth rinses for specific conditions like aphthous ulcers or chemotherapy-induced stomatitis, our pharmacy specializes in crafting novel delivery systems that optimize patient care.
Dental care often requires tailored solutions that may not be readily available through standard pharmaceutical options. Pace Pharmacy steps in to bridge this gap, providing dental compounding services that prioritize patient comfort, efficacy, and unique treatment needs.
Contact us today and experience the difference of personalized dental compounding, where your oral health needs are met with precision, care, and expertise.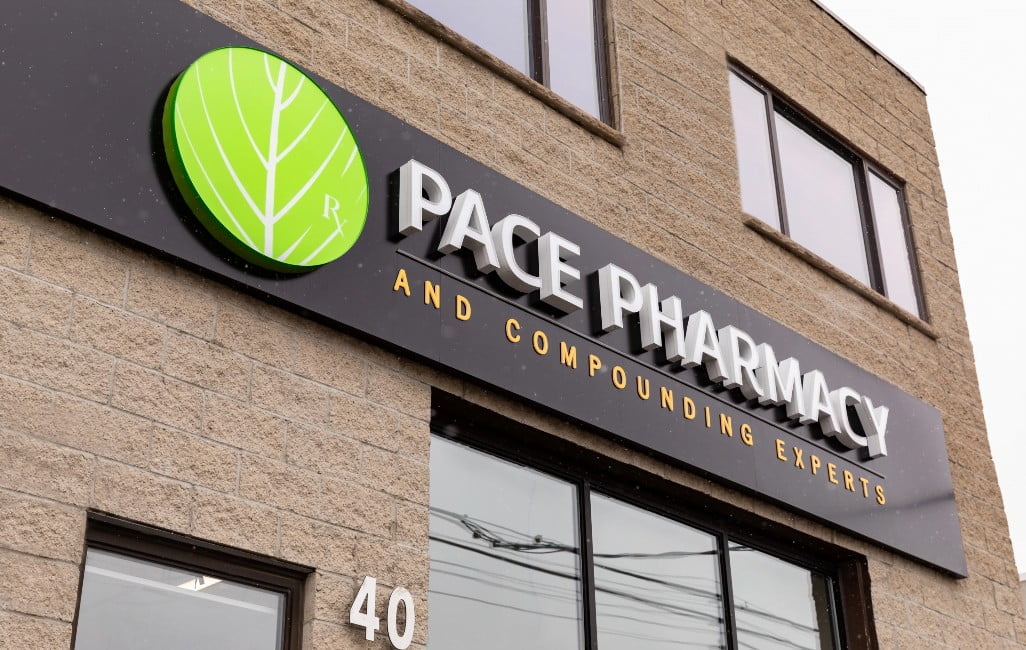 CONTACT
US
We would love to hear from you, so feel free to reach out!