STERILE COMPOUNDING SERVICES FOR CUSTOMIZED MEDICATIONS
WE PREPARE STERILE COMPOUNDING PRODUCTS INCLUDING INJECTIONS, OPHTHALMICS AND MEDICATIONS COMPLYING WITH OCP, NAPRA, AND USP SPECIFICATIONS SUCH AS USP CHAPTER 797 AND CHAPTER 800.
Sterile compounding is the preparation of pharmaceutical compounds in a sterile environment to prevent contamination and maintain patient safety. These products range from injections, inhaled solutions, ophthalmic preparations or irrigation solutions made to suit an individual's specific needs. Our pharmacists and technicians are trained in aseptic techniques and implement best practices in our state-of-the-art facility to ensure the highest quality product. We routinely test our end product for sterility, bacterial endotoxins, microbial detection and active ingredient potency by independent, external testing laboratories.
Why Choose Our
Sterile Compounding Pharmacy?
Elevate your well-being with Pace Pharmacy's commitment to safety. Our seasoned team adheres to rigorous quality standards for tailored medications, ensuring utmost sterility and efficacy. With certified facilities and industry-leading practices, trust us to prioritize your health.
Personalized Sterile Preparations:
More Than Just Medications
At Pace Pharmacy, we redefine your pharmacy experience. Meticulously crafting sterile preparations tailored to you, we transcend conventional services. From custom medications to personalized dosage forms, our experts marry science and artistry for your well-being.
Explore the precision and care behind every sterile injection at Pace Pharmacy. Adhering to stringent quality benchmarks, our skilled pharmacists ensure each dose meets the utmost sterility and safety. With precision and meticulous aseptic techniques, trust us to deliver efficacy and tranquility.
Sterile Compounding FAQ
What Is USP Chapter <797> & Chapter <800> Compliance and Why Does It Matter?
USP Chapter <797> and Chapter <800> set the benchmark for sterile compounding, safeguarding accuracy and patient safety. In Canada, guided by NAPRA standards referencing USP 797 and 800, we prioritize and can be certain of our product quality, safety, and efficacy. These standards are pivotal in maintaining excellence and ensuring your well-being and safety.
How Does Pace Pharmacy Ensure Sterility?
Pace Pharmacy—where "PACE" stands for Pharmacy And Compounding Experts—leads Toronto's sterile compounding. Our skilled professionals embrace strict standards for customized medications, ensuring superior sterility and efficacy. Whether Toronto, Ontario, or Canada-wide*, we're your trusted sterile compounding partner.
NAPRA Standards in Sterile Compounding: What Should I Know?
Shielding patients through comprehensive standards, sterile compounding demands meticulous protocols. From personnel training to facility standards, our adherence to NAPRA Model Standards underscores your safety. Since they were released in 2016, Pace Pharmacy has championed these standards, prioritizing your well-being through compliant practices.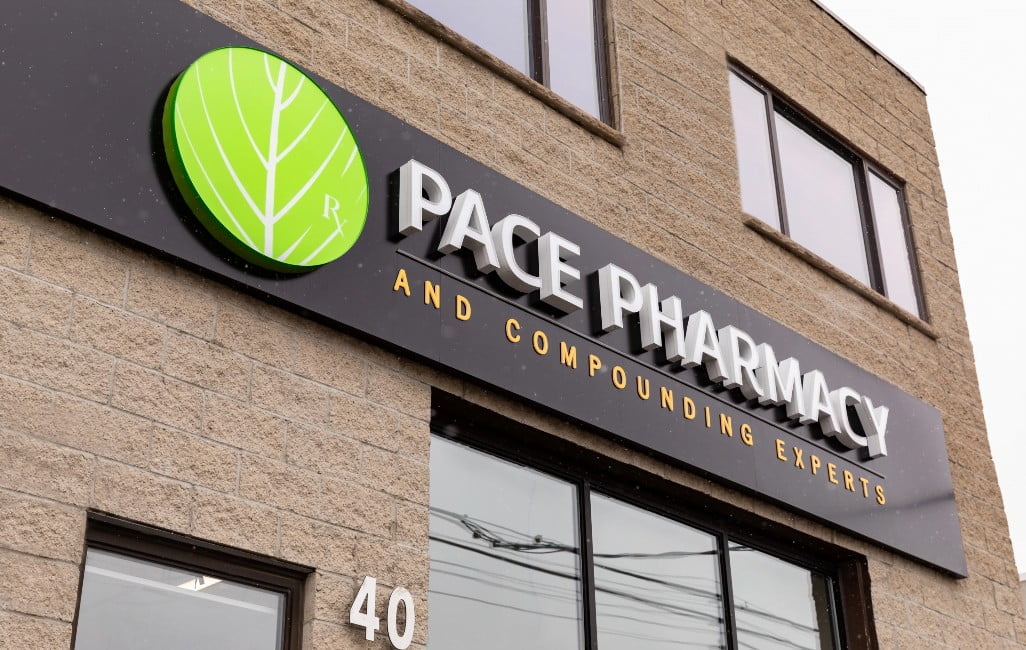 CONTACT
US
We would love to hear from you, so feel free to reach out!